From Custom House Plans to Finished Home in Bethesda, MD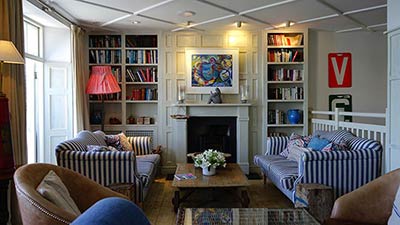 Make your space stand out for all of the right reasons with the inspiration and guidance from Artistic Design Build Inc. Our custom house plans in Bethesda, MD, are available with options to fit the lifestyle needs and style desires of every client. When you work with our residential construction company, you can trust that we will be by your side throughout every phase of the design and building processes. Our general contractors and architect strive to make your experience as simple as possible no matter how big or small the project. Take comfort in the fact that your home addition will get the same attention to detail that the construction of a brand new home would. Schedule a free in-home consultation today to be inspired.
Step 1: Our Process Begins
Before we can start on your custom home remodeling, we must first discuss your design ideas and goals with you. During your free in-home consultation, we perform the following:
Walkthrough of the Areas, Both Inside & Outside, Where the Construction Will Take Place
Discussion of the Overall Shape & Size of the Project
Overview of Existing Site Conditions, Zoning & Governmental Permit Requirements, Potential Upgrades to Plumbing, Electrical, Heating, & Cooling Systems
Review of both New Products & Current Building Methodologies
Discussion of Potential Costs for: Design Needs, Types of Products, Different Building Technologies, & the Project as a Whole
A Beginning Conversation about Your Budget Outlines & Financing Needs
Step 2: Design Consultation
Once we discuss the basics of our services, the design process can begin. After the initial consultation, a fee-based ($400) design consultation is held. This meeting allows us to discuss more in-depth custom house plans, and includes:
A Two to Three Hour Meeting in Client's Home
Comprehensive Evaluation of the Project as a Whole
Detailed Discussion of Zoning & Permit Requirements Based on Existing Homeowner Documents
Brainstorming Between Client and Designer throughout the Session
Preliminary Space Planning as Designer Makes Free Hand Drawings throughout the Consultation on an As-Needed Basis
Overview of Material Selections & Cost-Saving Building Technologies to Aid the Client in Navigating the Wide Range of Choices to be Made
Step 3: Architectural Designs & Plans
Choosing the details of your design is the key part of Step 3 of our process. During the design process, an open channel of communication is constantly maintained with the estimating department. This process is essential to ensure that the design elements are staying within the proposed construction budget. Upon completion of the design of your custom house plans, a final construction cost will be calculated. All details and costs are prepared in your construction agreement.
Design fees are estimated for each individual project. Our historical fee average has varied between 3%-5% of construction costs.
Step 4: Permits & Construction Schedule
After every detail has been chosen and custom house plans have been made, we are ready to proceed to obtain permits and set up a construction schedule. A pre-construction conference is scheduled 2-3 weeks prior to start of the project. During this conference, we discuss our construction schedule, as well as our frequently asked questions and any other questions before start of the project. We anticipate some disruption to your normal lifestyle during the construction activity. However, our goal at all times is to minimize the inconvenience to your home.
Contact us in Bethesda, Maryland, to discuss your custom house plans with our team today. Our company offers services for clients throughout Montgomery County.