Custom-Designed With Your Vision In Mind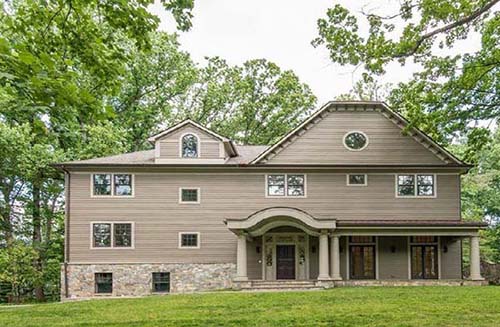 Artistic Design Build Inc. is here to help with your new home addition or the construction of one of our custom-built homes. With decades of experience, our remodeling contractors and professional design team offer creative solutions to fit the lifestyle needs and style preferences of homeowners throughout Maryland.
Start From the Ground Up: Custom-Built Homes
If you want a home that's uniquely you, let Artistic Design Build Inc. help with the construction of a custom-built home. We have innovative floorplans to suit the needs of every homeowner. Our client-centered approach ensures you have a significant role in the decision-making process, from start to finish. Find out why we're the premier choice for the creation of one-of-a-kind houses.
Benefit from Additional Space
Adding extra square footage to your home is an excellent way to extend your living space and provide additional room for you and your family. Our team of remodeling contractors has decades of combined experience in custom home additions. We pride ourselves on our unique designs, creative solutions and quality craftsmanship.
Our Unique Approach
At our firm, it's our goal to help homeowners achieve their dream home. We achieve this by putting your plans on paper, keeping costs within your budget and ensuring the end product aligns with your vision. Our unique combination of creative architectural designs and specialized construction techniques sets us apart from our competitors. From choosing a layout to picking the perfect fixtures, we'll work closely with you every step of the way during the construction of your new home or custom addition.
Call Us Today!
Ready to start on your dream home? Artistic Design Build Inc. offers all of the products and services needed to turn your vision into a reality. Call (301) 962-0123 or fill out our online form to schedule your free consultation.