Areas We Serve
At Artistic Design Build Inc., we're passionate about creating quality custom homes for all of our clients. You deserve a home you're proud to come home to every day. We're here to provide exceptional design services to homeowners in Montgomery County, including: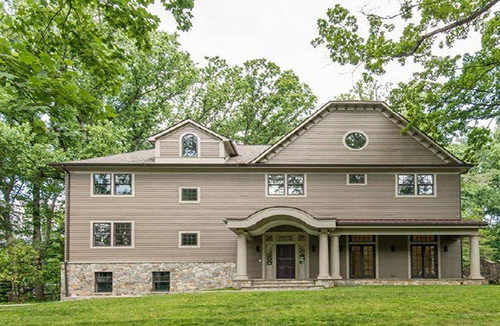 Services We Provide
We have over 20 years of design and construction experience! Because of our longevity in the field, our home improvement contractors are highly skilled and knowledgeable on the latest industry practices. We offer a full range of comprehensive remodeling services, including:
Screened-in porches & front porches
Custom-built homes
Maintenance services
And more!
Our Process
When you choose Artistic Design Build Inc. as your remodeling company, you can know you're getting personalized customer care through every phase of your project. We perform the following process for your home renovation project:
Initial Consultation – First, we assess the areas where the desired remodeling work will occur. We'll go over in detail with you the scope of the project, our construction techniques and the price point you would like to stick to.
Design Consultation – During this step, you brainstorm one-on-one with our experienced design experts all of the details you envision for your space. We'll then hand-draw a sketch and provide an overview of our material and product selections.
Architectural Designs & Plans – We'll present to you the blueprint of your custom design and ensure all the elements align with your vision and desired budget. Next, we prepare the construction agreement that contains all of the details and cost of your project.
Permits & Construction Schedule – Once all of the house plans are agreed upon, we obtain the necessary permits and outline a project timeline. Before we begin our work, we'll have a pre-construction conference with you to answer any other questions or concerns you may have.
Schedule Your In-Home Consultation Today!
We're happy to provide a free in-home consultation to homeowners throughout Bethesda, Potomac, Silver Spring, and surrounding Maryland communities. Our team of friendly home improvement contractors can ensure your next home renovation project will go as smoothly as possible, from start to finish. Contact us today at (301) 962-0123 or fill out our online form.