Enhance Your Home's Curb Appeal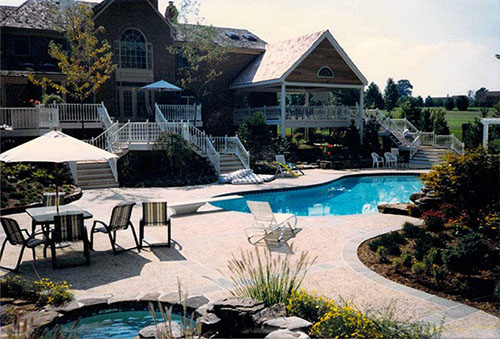 With our innovative designs, artistic vision and creative construction techniques, your home is sure to be the envy of the neighborhood. Artistic Design Build Inc. has been providing Maryland homeowners with exceptional exterior home improvement services since 1997. From screened-in porches to specialty deck construction, we can create a serene outdoor space perfect for entertaining guests or relaxing on your own.
Custom Porch Construction
Enjoy your outdoor environment in comfort with a customized porch. We specialize in one-of-a-kind screened-in porches, front porches and portico designs. Customized porches set your home apart from other houses on your street by adding visual interest and architectural dimension. A new porch can modernize your home and even improve your home's resale value. We can also help with the redesign or repair of your existing porch.
Exterior Upgrades
Enhance your home's curb appeal and increase its property value with exterior home upgrades. Our highly trained contractors specialize in a variety of exterior services, including window and siding replacement, door installation, exterior painting, deck repair, column construction and more.
Specialty Green Solutions
Artistic Design Build Inc. proudly offers green solutions for our interior and exterior home improvement services. We provide environmentally-friendly materials that not only positively impact our contribution to bettering our planet, they can also help save homeowners money on energy costs by lowering monthly utility bills. Contact us to learn more about our green solutions and how you can benefit from them.
Schedule an Appointment Today!
Give your home an exterior facelift with our custom design and construction services. Artistic Design Build Inc. has over two decades of exterior home improvement experience and can help with a wide range of projects, no matter the size. Call (301) 962-0123 or schedule a consultation using our online form. We look forward to serving you!