Welcome to Glen Echo's Preferred Remodeling Company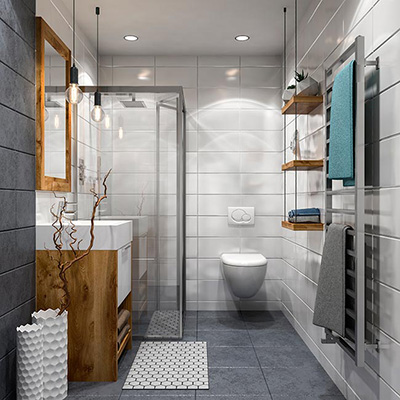 At Artistic Design Build Inc., we're passionate about providing homeowners in Glen Echo, MD, with quality custom homes designed to their personal style and lifestyle needs. We have over 20 years of industry experience and continue to stay up on the latest trends and practices. You can ensure that when you hire us, you're receiving one-of-a-kind designs, precision workmanship and friendly customer care.
Kitchen & Bath Remodeling Services
Updating your kitchen or bathroom is the perfect way to enhance your home's beauty and increase its resale value. No matter how big or small the space, Artistic Design Build Inc. and our team of remodeling contractors will help you create the room you've been dreaming of. We specialize in installing a variety of countertops, lighting fixtures, flooring options and other specialty features. Our design experts will go over our selection with you so you can handpick every detail of your new kitchen or bath!
Your Home, Our Inspiration
It's our goal at Artistic Design Build Inc. to put your plans on paper, to keep costs within your budget and to help you achieve the end product you've envisioned. We do this by combining creative architectural design and innovative construction techniques. Our remodeling contractors work closely with Glen Echo homeowners to assure first-rate assistance throughout the duration of their project. We focus on several key factors:
Unique designs with creative flair.
Quality workmanship.
Affordable and energy-saving green solutions.
Products that we're proud to stand by.
Contact the Experts at Artistic Design Build Inc.
We're proud to be the preferred design-to-build company for kitchen and bath remodeling services in Glen Echo, MD. We also provide custom home additions and exterior renovation work. Call (301) 962-0123 to learn more or fill out our contact form to schedule a free consultation. We look forward to serving you!