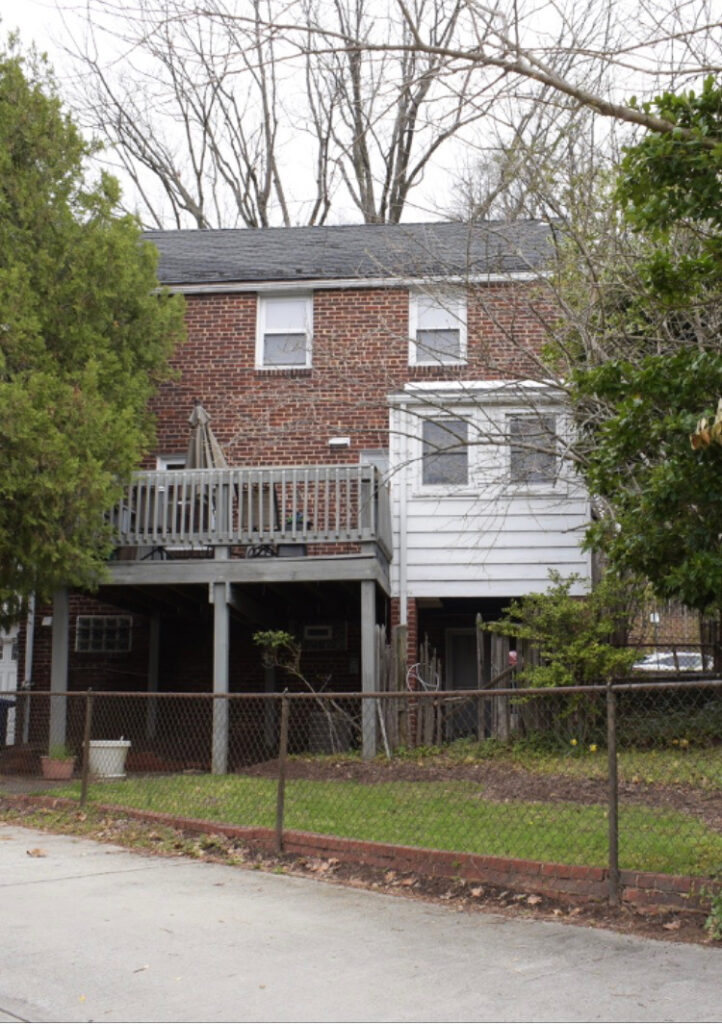 When we last left off on this property you'll remember that these homeowners have an aging loved one moving in and are in need of not only some additional space, but a full bathroom added to the first floor.
To address these needs we designed a new porch addition along the rear of the house, a new full bathroom for the 1st floor, as well as the addition of a washer and dryer on the top floor along with a small pantry just to make life easier for everyone.
The photo at right shows the before.
Project Update:
Click any image below to enlarge